Natural hair brand Tints of Nature breaks into the UAE
The brand, manufactured in the UK, will enter the UAE via the Middle East's largest healthcare retailer Life Pharmacy
Natural and organic hair care and colour brand Tints of Nature is entering the UAE for the first time, via a distribution deal with Life Pharmacy.
The brand, which uses 75% certified organic and 95% naturally-derived ingredients, will offer its full range of at-home hair dyes and care products, including its Semi-Permanent Henna Cream.
Katharine Crew, Export and Key Account Manager, Tints of Nature, said: "Life Pharmacy is the perfect fit for our brand as we expand our distribution into the Middle East region.
"We are excited to now be able to provide a new market place with the Tints of Nature brand in store through Life Pharmacy's strong retail presence and we look forward to working with Life Pharmacy and seeing our award winning natural and healthier hair colour and hair care range in store."
Life Pharmacy, the Middle East's largest healthcare retailer and headquartered in Dubai, will be the exclusive retail distributor for the UK-manufactured brand.
It operates more than 200 retail sites across the UAE, serving over 300,000 consumers on a daily basis.
Nishanth Ali, Retail Operations Manager, of Life Pharmacy, added: "We pride ourselves on offering personalised services to our loyal customers along with assuring them a greater variety and accessibility to a healthcare products.
"We have been looking to include more natural hair colour and hair care brands in our retails stores and are pleased we can now roll out the Tints of Nature range in the upcoming months.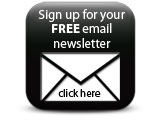 "We are especially delighted to be able to bring a range of products that are natural, organic, cruelty free and vegan to our United Arab Emirates customer base."
Companies