Natural palm-free options to silicone fluids: SustOleo DCS and MCT
SustOleo DCS and MCT are versatile fluids that satisfy the Beauty Care market's need for natural, palm-free options to silicone fluids.
With superior pigment wetting properties and excellent sensory profiles, SustOleo DCS and MCT provide sustainable, natural options for skin care, hair care and colour cosmetics formulations. 
SustOleo DCS and MCT are a part of the SustOleo range which features eight different products in total: two fluids, three texturisers and three emulsifiers.
Formulators can either build the basis for formulations by combining several of the SustOleo products to achieve a completely palm free formulation or can use SustOleo MCT or SustOleo DCS to enhance the feel of their formulations as an alternative to silicone fluids.
SustOleo fluids have an exceptional sensory profile that ranges from cushiony to silky with an elegant after feel.
Produced using Green Chemistry Principles, the SustOleo series is natural and/or biodegradable and will reduce the cosmetic industries' dependency on palm derivatives.
With robust supply chains, reliable origins and reasonable costs, the SustOleo line provides a unique solution for the increasingly environmentally-conscious personal care industry.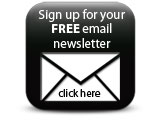 SustOleo line is a complete system for palm-free formulations.
Featured Companies