Naturex releases pure botanical oils range
Hair Care | Ingredients | Skin Care
The power of nature harnessed with sustainability in mind with the new Naturex NAT oleis range
At a VIP event in Hotel Lotti, Paris, Naturex unveiled its new range of pure botanical products: the NAT oleis oils. As an expert in natural ingredients, Naturex's new range boasts exceptional purity, selected from around the globe for their outstanding benefits. These beauty oils are backed by the highest guarantees in terms of quality, sourcing, environmental stewardship, and social responsibility – the hallmarks of sustainability.
Creating positive value chains through sustainable sourcing
The NAT oleis range incorporates 13 botanical oils: Apricot, Baobab, Camelina, Chia, Marula, Sacha Inchi, Ungurahui, Argan, Buriti, Camellia, Cranberry, Moringa and Tsubaki. The launch event saw Ethnobotanist, Chris Kilham, explain the sourcing of the natural products. Taken purely from their origin with the help of the local tribes, Naturex ensures that the path from beginning to end is one that is sustainable. "You want to ensure that we have a pure product that is highly effective without adulteration or contamination; furthermore, we need to make sure we are doing the right thing for the community," Kilham tells Cosmetics Business. Personal Care business unit Director, Stéphanie Puel, adds: "We have developed strong partnerships in order to preserve and encourage biodiversity and guarantee fair wages to local populations through their own organisations."
To formalise its commitment, Naturex will be donating 1% of the sales generated by its NAT oleis range back to the planet and communities where the botanical oils are sourced via the Naturex faoundation. "Choosing an oil from our range isn't just a purchasing decision, it's also a real contribution to the environment and local populations," said Puel. The funds collected could, for instance, help to buy new presses in isolated villages in Africa or replant trees in the Amazon rainforest.
From soil to oil
Naturex oils have all undergone a strict and rigorous cold-press process for extracting the oil from the kernel or the fruit. This eco-friendly method does not involve the use of organic solvents and preserves the actives. The group is also able to offer several organic references thanks to the COSMOS certification of its Avignon site (France).
In order to preserve the properties of these oils and improve the shelf life of the most sensitive ones, Naturex has also developed a set of natural antioxidant solutions that provide at least twice as much protection from oxidation. For instance, this proprietary process shows exceptional results for Tsubaki oil, whose resistance to oxidation is multiplied 29 times.
Distinctive profiles for a full array of beauty benefits
Naturex has conducted several clinical studies to demonstrate the efficacy of certain oils. Each botanical oil has a unique composition in fatty acids (monounsaturated and essential) and unsaponifiable compounds and offers different benefits for hair and skin care. For example, the richness in oleic acid of Ungurahui oil makes it the perfect ingredient for repairing dry skin and hair. Naturex also offers a unique cold-pressed Cranberry oil. The proprietary process used to extract the oil allows it to maintain its high content in tocotrienols, antioxidants that are particularly beneficial to mature skin. "We don't profess to change the world," Group Marketing Director, Antoine Dauby, tells Cosmetics Business, "but everything we do will help benefit the whole development change from start to finish."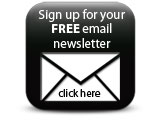 The diverse properties and benefits of the full portfolio can be discovered at www.natoleis.com.
Companies