Neil Moodie steps down from the Windle & Moodie hair care brand
The co-founder of Windle & Moodie plans to focus on his session styling career
Neil Moodie, the co-founder of the Windle & Moodie hair care brand, has announced he is stepping down from his position as Creative Director.
The renowned hair stylist, who has helped create and develop products for the brand, plans to focus on the next phase of his session styling career.
Moodie said: "Working with the exceptional creative team at Windle & Moodie to create and develop the product line has been one of the highlights of my career.
"I am incredibly proud to have watched the brand launch into the International market and look forward to its future growth. This is now an exciting new chapter for both myself and the brand."
The Windle & Moodie range comprises 23 products including Everyday Shampoo, Invisible Day & Night Cream, Foundation Spray, Intense Treatment Masque and Cream Sheen.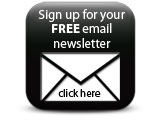 The range was co-created by Paul Windle who first founded the Windle & Moodie hair salon in Covent Garden, London.
Companies