Neom Organics London opens doors of new pop-up boutique
The Oxfordshire, UK, store is said offer a unique shopping experience with trained advisors
UK beauty brand Neom Organics London has opened the doors of its new pop-up boutique in Oxfordshire, UK.
Located at Bicester Village, owned by Value Retail, Neom joins more than 160 other boutiques from luxury brands including L'Occitane, Molton Brown, Dolce&Gabbana and Prada.
Until March 2019, the brand will be offering customers product recommendations and well-being advice from its trained 'Neomologists'.
Founder and Creative Director Nicola Elliott said: "We've spent months pouring over the details of this pop-up so you get the full Neom wellbeing experience.
"It's an amazing oasis of calm in the middle of a busy bustling shopping village."
Elliott, together with Oliver Mennel, co-founded the brand in 2005, after training to be an aromatherapist and giving up her position as an Editor at glossy magazine Glamour.
The store is offering limited edition gift collections, specifically curated for Bicester Village customers, each containing natural fragrances designed to alleviate stress, aid sleep, boost energy and lift moods.
It will also feature a 'pick-and-mix' station, for customers to select their own unique product kits.
Today, the brand's ranges are available from its own stores and other retailers across the UK; it creates products for skin, bath and body, and a range of perfumes, all focused on well-being.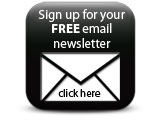 Companies