Neom Organics launches Christmas collection to help relax and energise consumers
Included in the range are 13 home fragrance, skin and body collections
Neom Organics has revealed its Christmas Collection for 2019.
This year's line features products that are designed to improve customers' wellbeing thanks to its natural ingredient blends.
The ranges are designed to induce calm, help consumers relax and energise the mind.
Featured in the range are Neom's Christmas Wish, Perfect Peace, Precious Moment, Scents of Wellbeing, Home Mists, Sleepy Vibes, Happy Vibes, Calm Vibes, Beauty Sleep in a Box, The Gift of Happiness, Moments of Sparkling Energy, Time for Real Luxury and Sweet Dreams (from £15).
Customers can purchase the collections online via neomorganics.com and from its Wimbledon, Guilford, Westfield and Leeds stores across the UK.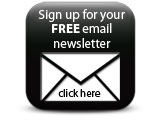 Companies