Neom has launched its first completely natural fragrance
Energy Burst is designed to help revive the body naturally
Neom has created its first 100% natural edp.
Energy Burst (£49ml for 49ml) contains a complex of grapefruit, lemon and a hint of rosemary. The fragrance is designed to provide not only scent, but also help revive the body.
Alongside the edp, the brand will launch three product bundles to help boost energy levels naturally: Super Charge Your Energy (£78), Energised and Ready to Go (£50) and Little Energy Boosters (£32).
The bundles and edp will be available exclusively at neomorganics.com, as well as the brand's Leeds and Wimbledon stores.
A social media campaign will accompany the launch using the hashtag #MostPowerfulSelf.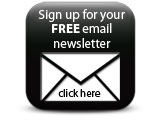 Launch: 1 February
Companies