Neom opens flagship store
The wellbeing brand's first store is based in the heart of London's Wimbledon Village
Neom Organics has expanded and opened its first wellbeing concept flagship store in London's Wimbledon Village.
The 100% natural brand's first standalone store is set to become the hub of the Neom Wellbeing Club, offering inspiration, education and support on living a happier and healthier life. It will host classes, tutorials, talks and more from hand-picked Neom Wellbeing Experts, covering topics including fitness, nutrition and mindfulness.
The store will also offer Neom's range of home fragrance, bath and body care products, formulated with only the finest first-pressed essential oils to provide true therapeutic benefits. Two private wellbeing treatment rooms, set to open in early 2015, will offer expertly created Neom Wellbeing Treatments designed by a highly-trained therapist and tailored to customers' specific needs.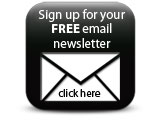 Nicola Elliott, Founder and Director of Neom Organics, says: "We're so thrilled to be opening our first store. After nine years of being available to buy only in the best department stores and five star spas in the world, finally the first Neom store we have been waiting for, dedicated to our passion for wellbeing."
Companies