New BASF active ingredients unveiled at Cosmet'Agora
At the Cosmet'Agora trade event, held 15-16 January in Paris, France, BASF introduced several new active ingredients based on research into epigenetics,microbiome and extraction.
For light protection, BASF launched Ciste'M, a rockrose extract that protects skin cells' DNA from the effects of UVB and blue light exposure; and Arganyl, an extract of argan leaves that protects DNA against blue light via antioxidation and anti-DNA breakage.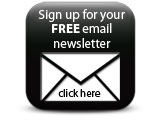 It also introduced Bix'Activ, an extract from Bixa orellana seeds that reduces sebum production; DN-Aura, which decreases melanin synthesis in melanocytes to target dark spots; Neurobiox, which increases epidermal thickness by restoring cell communication; and Phytosoothe to protect and repair the physical and microbiotic skin barriers.
Featured Companies