New Baobab Collection launch shines light on breast cancer
Women is the new candle collection from Baobab designed to evoke femininity
Baobab Collection has announced it will launch a new range of scented candles in support of the Breast Cancer International Group (BIG) which supports breast cancer research in February.
The scent and packaging of the Women collection is designed to evoke femininity; the graphic printed pattern on the glass around the candle is inspired by feminine symbol.
The candles are available in magnolia, rose and musk and prices range from £85 to £510.
Creative Director, Corinne Bensahel, relives the moment the idea for the collection came together: "A few months after my appointment as creative and marketing director at Baobab Collection, a bright young woman walks into my office with one of our small candles delicately wrapped in a pink ribbon.
"She explains that she represents the BIG association against breast cancer and that she would love for us to work on a collaborative project.
"At our first meeting, the timing wasn't right and the ribbon's colour was too pink, but I told her I would do it … at a later date.
"The 'Women' candle began to take form in my head. I wanted the female symbol to become a graphic print and for the pink to look more like the colour that my mother used to wear. She also lost her life to breast cancer.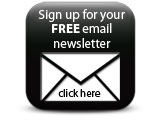 "All is suggested in this object, and its powdered scent leaves no one indifferent. It is not our intention for this project to end and hope that it will find an audience that will vow to support it as I vowed to support Mathilde during our initial encounter in May 2015."
Companies