New London store for Shu Uemura
The new space is said to capture the "heartbeat" of the brand
Shu Uemura (L'Oréal) has opened a new store in London. Located in the city's popular Covent Garden area, the store features a new interactive retail design which has already been rolled out to almost 100 Shu Uemura stores worldwide.
According to the brand, the new store was built around four key features; colour expression, professional expertise, fun and surprise, and accessibility to customers.
"Once you enter the store, customers will be able to feel the heartbeat of Shu Uemura, the rhymes, the dynamism, the atelier atmosphere, and the Tokyo avant-gardism in which the brand is based. We believe our new stores will become special places, where customers can always find something new and exciting—every time they visit," said Shu Uemura GM worldwide Vincent Nida.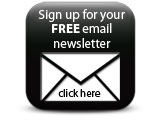 Along with the brand's signature black and white colours, the store also uses natural oak materials to create a more relaxing and welcoming atmosphere. At the centre of the store is the Shu Atelier, a new consultation area which gives customers a place to experience the brand's make-up. Vertical Colour Bays have been installed to allow customers to get a closer look when trying colours, while adjustable lights in the area enable customers to try products under various lighting conditions - sunlight, spotlight, and indirect lighting.