New PET heavy wall bottles with dropper options from Epopack
New items, FC series, 30ml and 50ml PET heavy wall bottle is an ideal example
Epopack is bolstered by the belief in the power of storytelling. They offer beautifully-designed, highly customizable, and environmentally friendly containers to ensure the customers' stories can be successfully delivered to the market.
New items, FC series, 30ml and 50ml PET heavy wall bottle is an ideal example.
It is made in sustainable material, design in high quality heavy wall style and highly customisable by feely paired with multiple attachment and decoration options.
These features allow Epopack to present brands' NDA while helping brands to make environmentally friendly choice and deliver their stories to the market.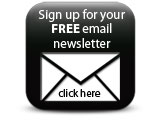 Check out FC series here or contact Epopack here.
Featured Companies