New Puro pump ensures formulations remain untainted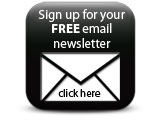 Packaging component provider Global One-Pak has developed an innovative lotion pump (called Puro) which is claimed to solve issues with contamination that can affect traditional pumps.
"The Puro pump features an ultra clear actuator made from a special acrylic-based compound that we developed ourselves," Bharat Mistry, director of Global One-Pak told
SPC
. "Another feature of this product is that the spring is external to the path of the liquid, so the liquid doesn't touch the spring."
According to Mistry this provides two major benefits. "You don't have the opportunity for the stainless steel spring to taint the scent of the product and there isn't, over time, the opportunity for the steel to degrade and taint the product's colour," he notes.
In addition, the pump's plated aluminium closure can be custom made for brand requirements as it can be extended with a wide range of metalised colours and finishes for maximum on-shelf impact. "This is where the market is at the moment: you can have chrome or you can have gold," explains Mistry. "With the Puro what were offering is the opportunity for brands to coordinate the closure with any pantone colour."
Companies