New Standard Packaging from Asquan Group
The Hard & Soft Tottle is designed for today's modern lightweight skincare and foundation formulas.
Its unique construction includes two rigid plates mounted front and back into a flexible bottle facilitating precision delivery. The pack design is conveniently sized and light weight making it handbag and travel friendly.
The pack design offers a wide range of deco options making it versatile and ideal for customization. The cap and plates can be sprayed, vacuum metallized, UV lacquered, soft touch sprayed, silk screened and hot stamped.
In addition, the graphic elements can be debossed into the plates with minimal tooling.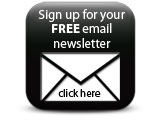 To learn more about the Hard & Soft Tottle and other standard packaging options email info@asquangroup.com or contact your Asquan Group sales representative.
Featured Companies