New York Society of Cosmetic Chemists – 2013 NYSCC Suppliers' Day Show
Suppliers' Day provides a unique venue to showcase technology designed for the Personal Care and Cosmetic Industry
2013 NYSCC Suppliers' Day Show
Suppliers' Day provides a unique venue to showcase technology designed for the Personal Care and Cosmetic Industry. From its humble beginnings, Suppliers' Day has grown into one of the Industry's premier events with hundreds of exhibitors and several thousand attendees. What began as a local event has grown to an international show with exhibitors and attendees from over 40 countries.
Each year, the committee strives to improve upon the previous show to enhance the experience for each and every person that attends. This year, we have incorporated numerous changes that we believe will improve the exhibitor experience while allowing each attendee to maximize their time at the Show. We hope you were pleased with the early booth placement this year as well as viewing the most recent floor plans on the website. As this is a new system for us, we strive to continually improve each year until all the "bugs" are out.
Some highlights to mention:
– Badge Scanners on the Innovadex lead retrieval systems. This will allow for quicker lead generation so attendees can visit more companies.
– The Torch of Technology returns! This year, we are not limited to only showcasing new technologies launched in the previous year. Now suppliers can promote established products or even re-launched technologies. As an added bonus, we are also offering recognition to the top 3 showcases in the room, as decided by show attendees. Free press will be given to those winners, so if you haven't registered yet, it's not too late!
– New and improved badge printing technology to help alleviate registration and entry lines into the show.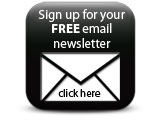 The 2013 Show's success greatly depends on the participation from the membership. For pre-registration and event information, please visit the Chapter's website at www.nyscc.org.
Companies