New beauty e-tailer for women of colour, Coil Beauty launches
The site caters for both male and female consumers offering skin, nails, lip and hair products
A new e-tailer specifically targeted for women and men of colour has joined the beauty market.
The new site Coil Beauty stocks products across hair, skin, nail and lip care as well as for children.
Founded by Aisha Shannon-Bates, who had her own experiences of struggling to find beauty products, it only stocks products that are made and produced by people of colour.
Available on the site are products from brands including Pear Nova, Mielle Organics, The Lip Bar, Camille Rose Naturals, The Mane Choice, Soultancials, Girl + Hair and Unsun Cosmetics.
The US-based site joins other brands specifically targeted at women of colour, including UK e-tailer Janet's List and subscription service Gloww Box.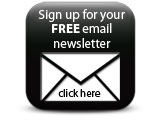 Companies