New brand Bullet & Bone breaks into sports care category
The 4-sku product line is said to help enhance sporting performance and aid recovery
New UK-based male grooming brand Bullet & Bone has launched with a 4-sku product line.
The collection features a Muscle Activating Rub (£12.99), Vapour Release Balm (£13.99), Protective Moisturising Spray (£12.99) and Cooling Recovery Body Was (£6.99).
The range is said to have been formulated by industry experts with over 40 years' industry experience.
Each of the products have been infused with a trio of active ingredients, including maca extract, jasmine and magnesium.
These are said to boost performance, endurance and recovery while aiding muscle rehabilitation and concentration.
Other components have been tailored to help maximise performance in sport and the gym.
Products will be available from September via bulletandbone.com and amazon.com.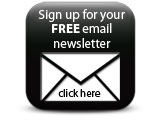 Companies