New clinical data on ACTIGYM marine ingredient
ACTIGYM marine ingredient now also facial trainer
Sponsored by Lipotec
The current trend of maintaining an active life for a toned body now also applies to the face. Evidence of this is the boom of facial exercises and trainers that count among its biggest fans with famous actresses and influencers.
It has been proven that we can exercise the muscles of our face as we do with those of the body to get a toned and rejuvenated aspect.
Obtained by biotechnology from a microorganism inhabiting Bermuda, Lipotec's ACTIGYM marine ingredient was developed to act as a personal trainer. This active ingredient mimics the effect of endurance exercise by increasing adiponectin release and enhancing mitochondrial activity.
It helps to tone the body and has recently been shown to also redefine the facial contour and reduce double chin. The results are even better when the treatment is complemented with exercise.
A new complete and unique clinical study was performed on 79 female volunteers between 39 and 59 years old with flaccidity on the chin. One group applied a cream containing 5% ingredient twice a day for 56 days and did no physical activity.
Another group also applied the active cream at 5% twice a day for 56 days and did facial exercises with a personal trainer, twice a week.
In order to evaluate the reduction of the double chin, lateral images of the volunteers were obtained and analyzed before and after the study. After only 28 days of treatment without exercise the double chin contour area decreased up to 9.9%, and up to 11.1% when combined with facial exercises.
Following the same measurement method, the facial contour was also evaluated observing a reduction of up to 17.2% in this area at the end of the active treatment without exercise, and obtaining better results with exercise.
A self-assessment was also carried out with the volunteers and a positive feedback regarding the sculpting effect on the face contour and double chin was received.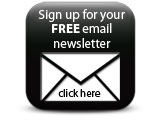 Recognized with Gold at the Innovation Zone Best Ingredient Award during in-cosmetics Asia 2014, ACTIGYM marine ingredient can be included in daily cosmetic formulations for body care to provide a more toned and defined silhouette as well as in skin care products to complement or substitute facial exercises, for a more defined face and a slender neck.
Featured Companies