New data available comparing CBD delivery in carrier oils
How to choose your CBD emollient
Choosing an emollient for your next CBD launch is a critical decision. Not only must it offer multiple skin benefits, but also meet consumer demand for natural and sustainable oils.
In addition, it must deliver CBD effectively. New studies show that natural and sustainable Neossance Squalane delivers ten to forty times more CBD at a greater rate than other carrier oils.
According to the peer reviewed journal ACS Neuroscience, cannabinoids can support the regulation of epidermal homeostasis, pain and itch sensation, skin inflammation, and skin appendages like hair, nails, and sweat and mammary glands.
Cannabinoids can achieve these functional effects because they interact with certain receptors in our dermis and epidermis.
These receptors are naturally occurring because our body produces 'endocannabinoids', or simply cannabinoids that are produced in our body. Any new CBD product needs an efficient way of delivering CBD to where these receptors are in the skin.
Why Neossance Squalane is the top carrier oil for CBD products
The Cosmos Technical Center of Nikkol Chemical Group conducted a study to explore the skin penetration rate of CBD in Neossance Squalane vs. Jojoba Oil, Sunflower Oil, MCT, and Hemp Seed Oil into human skin.
The study measured the amount of CBD penetrated into EpiSkin, an in-vitro reconstructed human epidermal skin model.
The study, which is highlighted in an online webcast, demonstrated that Neossance Squalane delivered between 10 and 40 times more CBD to the epidermis, compared to the other carrier oils.
In addition to improving the delivery of CBD, Neossance Squalane also aligns with the top demands of consumers. In a review of the top claims of CBD launches in 2019 from Mintel's GNPD, Neossance Squalane met 13 top claims such as moisturization, ethical sourcing, anti-aging, free-from, natural, and sustainable.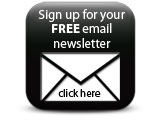 For more information and formulation resources, learn more at www.aprinnova.com/cbd-squalane.
Featured Companies