New research offers potential employment prospects for the visually impaired
CPL Aromas' new research indicates a heightened odour perception for the visually impaired
New research carried out by International Fragrance House, CPL Aromas and the Blind Persons' Association has produced some remarkable results that could lead to employment opportunities for the visually impaired in industries where an increased perception of odours is essential.
A team of CPL Aromas experts conducted an industry standard odour assessment test on 279 people who are visually impaired at the premises of the Department of Rehabilitation, Mahalaxmi, Mumbai during the 13th and 14th of April 2011.
The test examines the candidates' ability to differentiate between very similar odours and to rank identical odours that have been diluted in different concentrations into their correct order of strength.
The results of this test indicate that, compared to the control test of sighted people, the group of visually impaired scored twice as well. The full test results and methodology have now been published in the industry journal, Perfumer and Flavorist magazine. CPL Aromas is examining ways in which these findings could advance the employment opportunities for the visually impaired in the Fragrance and associated industries.
CPL Aromas is grateful to the Blind Persons' Association and the candidates who took part in this research. In addition we would like to thank the following for their valuable contributions:
Zoeb Kanorwalla of Piramal Healthcare Limited
Anthea Aromatics
Bharat Kamte of Goldfield Fragrances Pvt Ltd.
Dinesh Patel of SF Patel & Sons.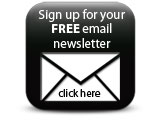 View the full results of the test by following this link: http://www.perfumerflavorist.com/fragrance/research/137918093.html
Companies