New survey shows dandruff causes emotional distress
British Skin Foundation says dandruff makes people feel less attractive
A third of people avoid social situations as a result of psychological distress, a new survey by the British Skin Foundation has found.
The anonymous survey, which was conducted in conjunction with anti-dandruff shampoo brand Head & Shoulders also found that 73% of respondents believe dandruff makes them less attractive.
The online survey consisted of 350 people with 65% suffering from dandruff. One in five of those questioned claimed that the condition had resulted in bullying and verbal abuse directed at the sufferer.
Consultant Dermatologist & British Skin Foundation Spokesperson Dr Anjali Mahto said: "Dandruff and seborrhoeic dermatitis are extremely common skin conditions, suffered by up to half the population at some point in their lives. This study very clearly demonstrates that poor scalp health can negatively impact quality of life and self-esteem."
The survey results come at the same time that the company behind Head & Shoulders, Procter & Gamble (P&G) has shown for the first time that lifetime protection from dandruff is possible with regular use of Head and Shoulders. The research also highlighted the role that oxidative stress from environmental 'stressors' such as heat, sweat and pollution play in amplifying scalp surface stress and dandruff aetiology.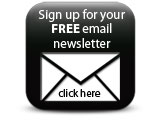 Head & Shoulders research fellow Dr Jim Schwartz said: "Dandruff is a complex condition and we have been working to unravel the causes, as well as the physiological effects in scalp skin that lead to the common symptoms of flakes, itch and dryness."
Companies