New technology set to improve beauty e-commerce personalisation
Retail engagement specialists Amplience and RichRelevance have partnered to create the Open eXperience Cloud
Retail engagement specialists Amplience and RichRelevance have partnered to bring their new Open eXperience Cloud software to brands and retailers.
The digital platform combines Amplience's content production and delivery capabilities with RichRelevance's content personalisation system.
The programme allows beauty retailers and brands to link blog posts, make-up tutorials and features to create a more streamlined and coherent personalised shopping journey.
James Brooke, founder and CEO of Amplience, told Cosmetics Business that the fundamental challenge for e-tailers is capturing consumer attention and providing the right kind of content.
He said: "Content that most retailers produce isn't set up to be personalised: it's generally in the wrong format, there's not enough of it and it's not always set up in the right way.
"You've got one chance, if you don't have it right first time you might lose a consumer forever, the bar is very high."
The Open eXperience Cloud integrates with existing platforms such as SAP Hybrid, Saleforce Commerce Cloud, IBM Watson eCommerce and Oracle to enable quick deployment and a fast return on investment.
RichRelevance's VP of Marketing and Ecosystems, Raj Badarinath, added: "The digital landscape is more competitive and complex than ever.
"Customers are sometimes not aware that there are better choices than the large monolithic players when it comes to dealing with dynamic personalisation."
He continued: "Our work with Amplience on the Open eXperience Cloud challenges the status quo, and bring openness and choice to the market."
Brooke, in his final advice for retailers and brands, said: "You've got to get better at content, better at data and personalisation, and better at the experience itself.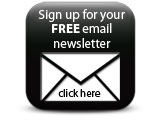 "If you can get all those things right, you've got a fighting chance."
Companies