Niche and Cult go big with two Pure Beauty Award nominations
Niche and Cult are delighted to have two of their brands shortlisted for a Pure Beauty Award. Curating exciting and unique skin care products from around the globe, Niche and Cult strive to bring high-performing, gentle and natural products to the UK
Nominated in the category of "Best New Design & Packaging" is their very own brand, The Konjac Sponge brand with a new range of plastic-free boxes.
The Konjac Sponge Co created the original konjac sponge that has taken the world by storm. They're constantly looking at how to innovate and enhance their products to be even kinder to the Earth and all its inhabitants.
The vegan, 100% Natural and Pollutant free Konjac Sponges are packaged in a newly designed box with a cellulose window made from cotton lint and wood pulp. Which makes it 100% biodegradable and safe for the environment.
Indeed, you could bury the entire box and its contents underground, and it would break down back into the earth.
Niche and Cult are also delighted to have one of their latest beauty-finds, YADAH, nominated for "Best New International Breakthrough Brand".
YADAH, fresh in from South Korea, scientifically blends the most beautiful exciting and natural ingredients, such as cactus (even more hydrating than aloe), green tea and ginseng, to create a skincare range that's gentle on the skin, natural and not tested on animals.
A wide selection of products suitable for any skin type. From their cactus infused cleansers, toners and sunscreen to botanically enriched sheet masks. YADAH's wide range of products are 100% free from artificial colouring, mineral oils, and sulphates and suitable for all skin types.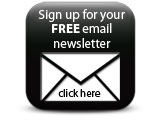 The Pure Beauty Awards are being held on the 24th of October at 8 Northumberland Avenue in London.
Companies