Nicky Kinnaird leaves Space NK
The founder of the innovative beauty retailer is stepping down after 21 years to establish her own brand consultancy
Nicky Kinnaird, the founder of Space NK apothecary, has left the company to set up her own brand consultancy.
With an impressive track record of identifying upcoming retail and consumer trends, nurturing innovation, creative talent and products that enhance health and beauty, Nicky is embarking on an new career as a consultant for brands and retailers.
Kinnaird set up Space NK in 1993 and her drive to bring the best beauty discoveries from around the world to Space NK will continue in a consultancy capacity.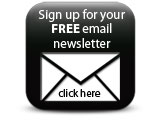 Alan Smith, Space NK Chairman, says: ""I have had the pleasure and privilege of working with Nicky for nearly 20 years. Her entrepreneurial vision in creating this remarkable business has transformed the retailing of beauty products."
Companies