Night Shift Team Leader – Kent – £24,000
Are you a night owl ready to lead a FMCG/ cosmetics manufacturing team?
Can you implement and encourage a safe working culture?
This is a great role working with one of the world's largest beauty company's, you will provide first line management, allocating efficient cell labour, dealing with absence and performance management in line with company policies and procedures whilst being an active member of the production department.
With your FMCG/ cosmetics manufacturing experience you will ensure production reaches targeted outputs, product / process specifications and that product quality compliance is maintained at all times.  You will be required to participate and lead lean manufacturing improvement activities including 5S, SMED, AM and any other projects designed to create flow within the value stream.
As well as overseeing the production within Good Manufacturing Practice (GMP) standards you will also need to manage your time to perform administrative tasks predominately relating to team management.
This is a busy role for an FMCG/ cosmetic experienced Manufacturing Team Leader.
(Ref AE1063).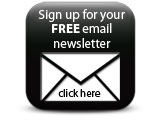 Email your CV to ae@arthuredward.co.uk or contact:
Heidi Bannister 01183 778 393 / 07747 792 272 / heidib@arthuredward.co.uk
Ana Filipa Calado 07792 958 152 / filic@arthuredward.co.uk
Melissa Shifrin 07803 504 100 / mels@arthuredward.co.uk
Holly Stanley 07384 256 771 / hollys@arthuredward.co.uk
Ben Ford 07710 392 825 / benf@arthuredward.co.uk
Christina Krajewski 07342 883 457 / christinak@arthuredward.co.uk
Joseph Bannister 07546 435 243 / joeb@arthuredward.co.uk
Featured Companies