Nioxin holds thinning hair conference
Nioxin recently hosted a conference for stylists and experts to help them address the issue of thinning hair.
Thinning hair specialist Nioxin recently hosted a Thinning Expert course, which was attended by experts from across the country.
Nioxin stylists gathered at the Wella World Studio in London for the occasion, as part of a series of informative events taking place throughout the UK.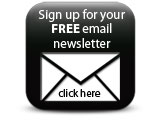 The day featured demonstrations, advice and presentations from brand and industry experts.