Nivea sister brand La Prairie spared travel retail cut
Beiersdorf announced Nivea would be withdrawn from travel retail in Europe
Brand-owner Beiersdorf has said that its prestige line La Prairie will continue to operate in the travel retail sector, despite pulling Nivea from this channel in Europe.
Beiersdorf said it intended to "realign" Nivea's travel retail business, focusing instead on markets outside of Europe such as India and the Middle East. In a statement, the company said: "The last few years have shown that the purchase behaviour of shoppers within the European Travel environment is not yet as favourable for us than in other regions of the world."
La Prairie will continue to appear in travel retail locations and the company has stressed that it does not plan to lay off any staff as a consequence of the withdrawal.
The news comes after the company shared impressive sales figures in the sector last year. Beiersdorf reported a 49% increase in sales in duty free and travel retail stores in the first half of 2014. Sale at Dubai Duty Free alone hit €2.5m in the period. The brand attributed the strong performance to 'grab and go' travel sets to take on board flights.
However, sales in the European market can not have proved profitable for the brand. Beiersdorf said: "After careful consideration, we have decided to discontinue our Nivea Travel Retail Activities in Europe."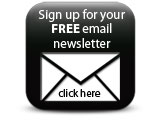 Beiersdorf now plans to focus on the Middle East. It said: "We will further expand our Travel Retail Busines for Nivea in MENA and India. Nivea's Retail Business Unit for MENA and India is based in Dubai. It will remain fully responsible for all operations and the further expansion in this region."
Companies