No7 launches its 'most concentrated' anti-ageing product to date
The brand's Line Correcting Booster Serum contains seven times the amount of anti-ageing formula Matrixyl 3000 Plus
No7 has announced the first product to be released from its Laboratories collection.
The Line Correcting Booster Serum (£38) is said to reduce the appearance of five years of wrinkles.
It has been developed to be used with consumers' other moisturisers or serums in order to give the best anti-winkle results.
No7 claims this is its most concentrated age defying solution on the market, thanks to the high concentration of anti-ageing formula Matrixyl 3000 Plus.
The anti-ageing peptide is said to help skin recover key components and properties, such as elastic fibrillin.
According to No7, participants trialling the product reported visible results around the forehead and eye area after one week.
Meanwhile, after two weeks users saw visible improvements in six targeted wrinkle areas, the Walgreen Boots Alliance-owned brand claimed.
No7 Laboratories Line Correcting Booster Serum will be available exclusively at Boots stores across the UK and online from 11 April.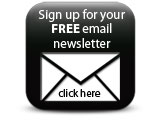 Companies