No7 rolls out its offerings for spring 2012
Colour Cosmetics | Retail | Skin Care
The first BB Cream from No7 is revealed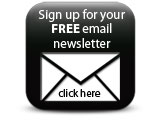 Boots' No7 has revealed what it will be launching onto UK shelves this spring for both skin care and cosmetics. A highlight of the preview is the limited edition Floral Brights colour collection which includes a variety of eye, lip and face products along with a long-awaited BB Cream – the first for the brand.

The Beautiful Skin BB Cream is available for three different skin types and provide SPF15 protection for skin. It promises to even and enhance skin tone and help disguise imperfections with its nutrient-enriched formula. Other products in the Floral Brights collection include the Vital Enlightening Highlighter, Vital Brightening Eye Palette and Vital Brights Cream Blush, available in two shades. The collection also includes Vital Brights Lipstick in two shades and the Extravagant Volume Mascara.

On the skin care side there are six new products in the Beautiful Skin range which aim to provide radiant skin for women on the go. Products include Melting Gel Cleanser, Cleansing Balm, Foaming Cleanser, Cleansing Lotion, Cleansing Water and Day Cream for three different skin types.

Also new is the Airbrush Away Primer which claims to reduce the appearance of ageing by combining filling properties with light diffusing particles to smooth fine lines and wrinkles.

All products are available from January 2012 apart from the Airbrush Away Primer which launches in stores on 28 December this year.

Companies