Nominations open for Who's Who in Green Beauty Scandinavia 2019
Eco Life Scandinavia (previously Natural Products Scandinavia) – the leading trade fair in the Nordic region for sustainable products – including natural, organic and ethical beauty and self-care - is now accepting nominations for its annual 'Who's Who in Green Beauty Scandinavia' list (in partnership with NOC Sweden).
The unique initiative offers an opportunity to recognise the dedication of some of the industry's most talented individuals whose contributions have helped shape what 'green beauty' looks like today.
Voted by an expert judging panel, the winners will be announced and celebrated on the 13 November, in the Natural Beauty Theatre at Eco Life Scandinavia.
Trade industry members interested in nominating should include details of why these individuals deserve to make the list and can submit nominations via the online form at www.ecolifeshow.com/whos-who-in-green-beauty-scandinavia.
The final deadline for receiving nominations is 11 October 2019.
The international judging panel will include: Rosie Greenaway, editor of Natural Beauty News and Natural Products News (UK), Dominic Roberjot, publisher of Natural Beauty News and Natural Products News (UK), Nina H. Kluge, editor of Fagbladet Kosmetik (Denmark), Kristine Rødland, editor of Kosmetikk (Norway), Maria Varon, natural cosmetics and holistic skin care specialist and trainer at Pro Lunonnmkosmetikka (Finland), and Susanne Hovenäs from NOC Sweden.
"I look forward to getting acquainted with the nominated personalities and to being part of the panel who will evaluate and give credit to the right people for making a difference in the green products market – whether they are product developers, company founders, retailers, journalists, influencers or any other fiery soul," says judge Nina H. Kluge.
Free registration is open
Eco Life Scandinavia – the Nordic region's leading trade show for sustainable living, will return to MalmöMässan, Sweden, on 13-14 November.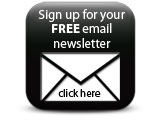 For more information and to register for a free trade ticket, please visit www.ecolifeshow.com.