Nordstrom appoints Co-Presidents
Nordstrom has appointed Blake Nordstrom, Pete Nordstrom and Erik Nordstrom as Co-Presidents. The three executives will continue in their current roles as well as serving on the board of directors. The company also revealed that there would be no change to their annual compensation.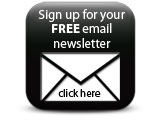 "Blake, Pete, and Erik have supported the business as a team for many years, leading the Executive Team and company, and together have been involved in all major decisions. This shared leadership structure reinforces their approach to leading Nordstrom," said Enrique Hernandez Jr, Chairman of Nordstrom. "The board has complete confidence in their work as a team. The Co-Presidents will continue to operate with clearly defined roles to deliver the company's strategy as we focus on serving customers and optimising shareholder value."
Companies