North Korea opens cosmetic factory to media for first time
The Pyongyang Cosmetics Factory manufactures the beauty brand Unhasu, which North Korean scientists say is running 'neck and neck with Chanel'
Kim Jong-un // By The White House
North Korea opened one of its cosmetics factories to media for the first time earlier this month.
Members of the press were invited to tour the recently-revamped Pyongyang Cosmetics Factory on 8 September, according to Chinese state-run news agency Global Times.
The factory is where the brand Unhasu is manufactured, which is said to be one of the two main brands available in the country.
Scientists behind the brand's development are reported to have carried out tests on 138 cosmetics products sent to them by Kim Jong-un from "different world-famous brands".
"Our beloved leader sent us 138 kinds of cosmetic products from different world-famous brands, and we have made a detailed analysis," Lee Seon-hee, the chief engineer of the cosmetics factory, told the Global Times.
"We developed our own products on the basis of the analysis. As you can see, our products have caught up with or even surpassed these international brands in terms of nutrition constituents."
The Global Times report stated that an LED screen at the factory showed that "moisturising creams from Unhasu and Chanel are running neck and neck over three indexes, and Unhasu even beats Chanel on safety".
The factory has reportedly received an order from Russia this month, prompting it to step up manufacturing, while Lee reassured that it has production capacity to fulfil other overseas orders.
A globe placed in the exhibition hall allegedly had several small red flags pinned to it over countries including Russia, Iran, Cyprus and Australia.
North Korean supreme leader Kim Jong-un visited the factory after it was remodelled in 2017.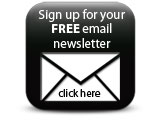 During his visit, he provided advice to employees working on-site, including allocating tasks to modernise the second-stage production process.
Companies