Northstar Lipids launches English Poppy Seed Oil
UK specialty seed oil supplier Northstar Lipids has added English Poppy Seed Oil to its line-up of natural oils.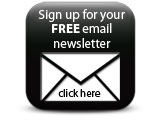 The oil is said to be a "versatile skin emollient" and is rich in nutrients to help nourish the skin and hair. The oil is made from seeds sourced near to Northstar Lipids' Lincolnshire offices. The seeds are obtained by cold pressing and light refining, which is said to help preserve nutrients such as vitamin E.
Featured Companies