Nourkrin launches four-week TV campaign
The TV advert is part of its £1m media spend for 2014, which aims to break the taboo of hair loss and thinning as well as promoting the National Hair Aware Campaign
Nourkrin has launched a four week TV campaign, which broke earlier this week.
The TV campaign is part of the £1m media spend for 2014, which aims to break the taboo of hair loss and thinning as well as promoting the National Hair Aware Campaign (NHAC). The NHAC is a major new public health awareness initiative that will tackle issues surrounding hair health, and why far reaching education is needed to support everyone with a stake in the subject. Running throughout 2014, it includes three key elements: Time to Talk, the overall Campaign umbrella, which will include media interviews with experts and case studies; sub-campaigns that will reach consumers with specific themes; and the National Hair Aware Campaign Report, which will be published at the end of the year to present learning, outcomes and conclusions for next steps in 'Supporting You and Your Hair Health'.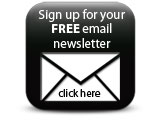 The TV advert is running through some highly targeted spots including Come Dine With Me, The Good Wife and Location Location Location.