Novel active ingredients shape the future
Finding the right company to work with in the NPD chain to have a long lasting and profitable business relationship can be difficult to find in a competitor list dotted with pretenders
Active ingredients are the main component in the composition of cosmetic and personal care products that will direct the future development of the industry. Although developing markets will provide potential for greater areas of growth, consumers worldwide are becoming increasingly aware of a product's efficacy. Clever or engaging marketing concepts and stand-out on-pack claims can sway a consumer into making an inertia purchase but active ingredient efficacy, in the end, is the main reason for repeat purchase and brand loyalty. Thus, the provision of trustworthy actives – either naturally-sourced or fully synthesised – and the ability to combine an active ingredient seamlessly into a quality formulation must be the aim for brand developers.
However, finding the right company to work with in the NPD supply chain to have a long lasting and profitable business relationship can be difficult to find in a competitor list dotted with pretenders purporting to have the latest 'new' active ingredient. One leading company in this market that has provided these services around the world with aplomb and veracity since its founding in Barcelona, Spain, in 1987, is Lipotec.
Active ingredient efficacy, in the end, is the main reason for repeat purchase and brand loyalty
A reliable company
Lipotec's main purpose is to research, develop and manufacture innovative active ingredients and new applications with a constant aim to advance the cosmetics industry. This focus has seen numerous successful product launches over the years facilitated by the company's team of experts commitment to researching and understanding key technologies such as combinatorial chemistry, molecular modelling and biotechnology.
Since July 2012, the company is part of Lubrizol, a Berkshire Hathaway company, with this move seeing the company grow and develop further whilst keeping its core values and purposes standing strong. The integration process aligned existing synergies of claims and technology capabilities with all Lubrizol-owned brands, such as Active Organics, offering customers a comprehensive portfolio of active ingredients to cover many needs in an increasingly demanding market. These brand combinations will address each local need with precision in the global skin market; for example, China is one of the key areas this year together with Japan and Brazil, where Lipotec has consolidated its presence and longstanding relationship with the local market.
The integration process aligned existing synergies of claims and technology capabilities with all Lubrizol-owned brands
In the face of increasing future demand from both consumers and manufacturers, continual development to find the next active is of paramount importance to stay on top. The close relationship of Lipotec to academia, via numerous partnerships, and its pharmaceutical approach ensures that this aim is adhered to. This rigourous research is funded by an investment on average of 20% of the total revenue and led by a highly-skilled multidisciplinary team of senior experts in chemistry, biochemistry, pharmacy and biotechnology.
Innovative R&D
The company's research, portfolio and business is based on two core technologies:
molecular cosmetics – peptides and other small synthetic molecules and biotechnological active ingredients
delivery systems – controlled release technologies for enhanced stability and bioavailability of the active ingredient
The full range of molecular cosmetic ingredients cover the needs of skin and hair care with molecules of synthetic origin (peptides and other small molecules) and of natural origin (biotechnological active ingredients). These molecules have a well-defined structures, optimum purity, as well as proven efficacy and safety.
The most recent example of a celebrated Lipotec product is the biotechnologically-obtained ACTIGYM marine ingredient which mimics the endurance training like effect of improved body toning. A complete in vivo testing procedure demonstrated notable contour reduction in areas sensitive to sagging such as the abdomen, thighs and arms. Greater results were seen when the topical treatment was combined with exercise performed with a personal trainer.
ACTIGYM marine ingredient mimics the endurance training like effect of improved body toning
Regarding the latest novelty in peptides field, ARGIRELOX peptide was launched in 2014 which attenuates expression wrinkles by modulating muscle contraction. The peptide can be seen via in vivo tests to complement the injections of Botulinum Toxin Type A for enhancing and prolonging anti-aging effect. Wrinkle reductions were three times more noticeable when a cream, containing the peptide, was applied after the injection, compared to placebo. The benefit was visible even after six months, the recommended time between sessions.
Fair, honest and sustainable
Notably, even before the European cosmetics regulations came into play in 2013, Lipotec has habitually offered clinical trial data to prove the safety and efficacy of its products. Trusted and hard-working companies should be the foundation of a NPD process; as the industry continues to see, when these two attributes are visible at all points in the supply chain the end product has a greater propensity to succeed in the long term. This is a point that will be key as 21st Century business systems continue to function as ever-growing Big Brother societies – a system for the better to help support fair, honest and sustainable practice to protect the integrity of the industry and the inexperience of the everyday end-product consumer.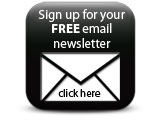 In this environment, companies seeking novel, groundbreaking active ingredients could do a lot worse than working with companies such as Lipotec.
To contact Lipotec, visit www.lipotec.com
*ACTIGYM and ARGIRELOX are both trademarked products*
Featured Companies