Nuasan reveals foot spray can also be used as hand sanitiser
Coronavirus (COVID-19) has led to a surge in demand for hand sanitisers leading to shortages in pharmacies and supermarkets around the world. Washing hands thoroughly with soap and water remains the gold standard for keeping hands clean but as we know, this isn't always possible
Nuasan Active Foot Spray is intended for use on feet but has multiple functions and can be used safely and effectively on hands as a sanitiser.
In fact, Nuasan foot spray had to be strong enough to deal with foot nasties and so offers more protection than standard hand sanitisers. It has undergone scientific testing, unlike many of the hand sanitisers currently on the market.
Nuasan (meaning a new way of sanitising) contains over 75% alcohol, more than most hand sanitisers, as well as additional germ-killing ingredients such as lactic acid, tea tree oil, thymol and menthol.
It also contains vitamin E and glycerine to prevent the skin from drying out, ingredients you wouldn't normally find in an anti-bacterial spray. Each bottle contains 300 sprays and has a compressed chamber to ensure that customers get use of 100% of the product.
Simply spray onto hands and rub together thoroughly to disinfect.
As a foot sanitiser it is scientifically proven to kill bacteria and fungi on the feet. With 3 IN 1 action, anti-fungal, anti-bacterial and improves skin condition and appearance, you can say goodbye to embarrassing foot odour and know your feet are protected against painful conditions like athlete's foot and nail fungus. A truly multi-faceted sanitising product.
The range extends further with Nuasan Active Body Wipes. Ideal for cleansing hands while on-the-go when hand hygiene and cleanliness is more important than ever.
Containing lactic acid, peppermint, bamboo, macro-algae and aloe vera, these handy wipes are perfect for cleansing and freshness on the go. They are biodegradable and made from plant-based fibres.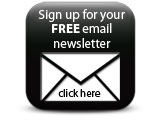 Each box contains 25 individually wrapped and biodegradable wipes enriched with lactic acid as well as bamboo and peppermint to instantly cool and refresh and macro-algae and aloe to soothe and hydrate.