Nutricosmetics: A new formula for the 10 year anniversary of the PYC range
Laboratoire PYC is a food supplement manufacturer based in Aix-en-Provence and is the nutritional subsidiary of Solina
10 years after the first nutricosmetic formulation, Laboratoire PYC presents a new food supplement to defend and repair the skin against environmental pollution.
Skin Pollution Defense
A new formula with Mediterranean extracts
The new food supplement called Skin Pollution Defense is based on ingredients clinically proven by in vitro and in vivo studies. Several Mediterranean extracts including rosemary and olive leaf compose the formula, developed in Aix-en-Provence.
91% of the world's population lives in places where air quality exceeds WHO recommended limits.
"We wanted to develop a product that meets the problems of the markets we address, whether in China, where high urbanization zones create this type of need, or in European cities where pollution and its impacts have become a growing concern," explains Aurélie De Schuyteneer (Laboratoire PYC).
Skin Pollution Defense is a nutritional aid to protect the skin. The mix of key active ingredients selected in the formula shows results on discomfort and sensitivity to pollution, in response to several pollutants: volatile organic compounds, oxides, particles such as diesel particles, ozone, heavy metals, etc.
Skin Pollution Defense targets stress-oxidative, brown spots, wrinkles and skin dehydration related to pollution. The results are significantly positive on these 4 points and are optimal after 3 months of treatment.
Nutricosmetics, how to use them?
As a punctual cure, food supplements reinforce the body's defences and those of the skin. "Taking food supplements is part of a preventive approach, in addition to a healthy and varied diet and over cures of 1 to 3 months on average", says Aurélie De Schuyteneer.
Furthermore, "at Laboratoire PYC, we believe that the combination of cosmetics and nutricosmetics can give convincing results on the skin. Cosmetics act on the superficial cells of the skin (epidermis) when what is ingested nourishes, moisturizes and strengthens the dermis. It is a way to complete the effect by acting on the deep layers of the skin".
10 years of nutricosmetics
Laboratoire PYC celebrated 10 years of nutricosmetics in 2019. Skin Pollution Defense is the 7th formula in the range which includes anti-ageing, hair and imperfection supplements. All formulas contain natural flavours and are scientifically documented.
Laboratoire PYC's team has been selling these private label products for several years in Europe but also on the Chinese market which is very keen on this type of beauty solutions.
PYC food supplements are powdered preparations that can be diluted into a drink or used as orodispersibles. "The taste of the products is particularly worked on, the aromatic expertise being a historical know-how in the SOLINA group of which Laboratoire PYC is a part."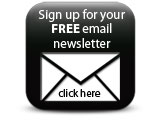 The company has recently invested in a new line of sticks and a line of doypacks (stand-up pouch). The packagings are customizable. The company supports nutricosmetic brands from formulation to packaging.
Companies