Nyx lands Coachella make-up sponsorship deal
The L'Oréal-owned cosmetics brand will provide a make-up pop at the luxury California festival in April 2019
via Instagram/@nyxcosmetics
L'Oréal-owned Nyx is now the official cosmetics sponsor of music festival Coachella.
The annual party, known for attracting the rich and famous, will work with the make-up brand to create an activation where revellers can find an Instagrammable pop-up complete with an interactive beauty bar and touch-up area equipped with glitter make-up, a glitter fountain and a slide, where consumers can play.
The Nyx stand will also supply festival-goers with wifi, air conditioning and phone charging stations.
"We are thrilled to announce our exclusive cosmetics partnership at Coachella," said Yann Joffredo, Global Brand President of Nyx.
"Our fans have relied on our professional-grade products year after year to create their festival beauty looks.
"It only made sense to take this one step further and create an immersive festival experience that excites both brand loyalists and new fans alike."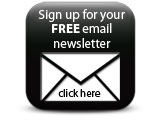 The activation is said to be inspired by the brand's new Glitter Goals line and onsite Nyx make-up artists will recreate collection-themed looks by brand ambassador Nam Vo.
Companies