OEKABEAUTY speeds up its mascara brush development time
OEKABEAUTY invests in a new prototyping technology
OEKABEAUTY has invested in a new prototyping technology reducing the development time of fibre brushes.
OEKABEAUTY can now provide the customers with prototyped mascara brushes in a very short time. Thanks to physical models consisting of proper fibre material customers are able to perform make-up tests in a very early stage of the development process and without expensive tool investments.
Varying the mascara brush's shape is quick and easy and gives customers the possibility to test different concepts under real test conditions. It offers the possibility of perfectly matching brush and formulation to achieve the desired make-up effect. Having physical parts of new design ideas is an advantage over 2D and 3D models and allows cutting out development time while giving a greater confidence when passing into the next phase.
OEKABEAUTY has developed the new prototype cutting technology in-house with its special machinery engineering department. These in-house possibilities and the mechanical engineering division allow a quick and flexible response in the start-up phase of new projects. It also enables OEKABEAUTY to efficiently perform repair works at tools and machines and to continuously optimise the production processes.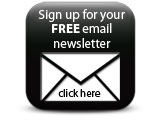 Since one hundred years, OEKABEAUTY has manufactured cosmetics packaging for the luxury and mass market in Europe and America at its Bamberg site in Germany. Many years of experience, combined with the continuous development of products and manufacturing techniques, have made them one of the most important contacts for well-known companies in the make-up industry.
Featured Companies