OGX launches first ever international hair care campaign
The Johnson & Johnson owned brand will launch its latest marketing campaign at Coachella festival
OGX Beauty is launching its first large-scale international campaign this month.
The Rock What You Got campaign will include how-to hair videos, 360-degree hair tutorials on digital and social platforms, as well as events throughout the year.
The Johnson & Johnson owned brand will start the campaign with influencer and hair stylist Castillo Bataille, for an on-site styling event at Coachella Hair Lounge on Saturday 15 April.
OGX is also launching #HairTruths in a bid to motivate women to celebrate their hair roots and beauty.
Country music singer, Maren Morris, will kick off the campaign's hashtag on 2 May in a series of motivational videos, revealing her path to self-acceptance and #HairTruth moments.
The styling brand claims to never retouch its imagery or use celebrity supermodels.
The Rock What You Got campaign continues the brand's marketing mission statement 'badass hair days'.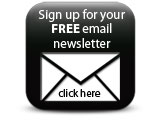 Since 2015, OGX's branding aims to shift hair talk from 'bad hair days' to 'badass hair days' and to encourage women to shun negativity.
Companies