Ojon launches Rare Blend Moisture Therapy Conditioner
The formula combines three powerful butters and four rich oils to protect and repair extremely dry, damaged hair
Ojon's new Rare Blend Moisture Therapy Conditioner (£21.50) protects and repairs extremely dry, damaged hair with a formula combining three powerful butters and four rich oils.
It restores hydration by replacing missing lipids in hair and sealing the cuticles, smoothing and detangling to leave hair supple, shiny and healthier looking, and frizzy, unmanageable ends are left smooth, glossy and revitalised.
Key ingredients include blue agave nectar, which helps hair to retain moisture; jojoba, babassu, safflower and ojon oils to increase shine, softness, hydration and manageability; and Brazilian murumuru, African shea and mango butters to detangle, strengthen, moisturise and hydrate hair.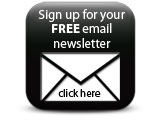 Ojon Rare Blend Moisture Therapy Conditioner is available from 21 January 2015.
Companies