Olay adds to Regenerist Luminous line
Skin care brand Olay is introducing two new products to its brightening Regenerist Luminous line
Skin care brand Olay is introducing two new products to its brightening Regenerist Luminous line.
The products in the range are designed to help re-energise skin's appearance and restore its natural luminosity. Olay scientists were inspired by the smooth surface and multi-layered 3D structure of pearls, and according to the brand, have reapplied this principle to skin care, attempting to create a translucent, even texture on the surface of the skin, ensuring colour and tone are evenly distributed and creating a 'collagen mirror' that reflects light efficiently.
The new products, Skin Tone Perfecting Serum and Brightening & Protecting SPF 20 Moisturiser, provide the skin with noticeable hydration and a bright, more refreshed look. This is owing to the formulas which have been developed to mitigate the effects of internal and external bioenergy drainers on skin tone, says the brand.
Skin Tone Perfecting Serum is a concentrated serum for targeted use. It has two active ingredients: Sepiwhite is a tone-fighting active to manage the production of excess melanin which can lea to dark spots; and niacinamide works by reducing visible signs of excess melanin at the surface by increasing cell turnover.
Brightening & Protecting SPF 20 Moisturiser is a broad spectrum, lightweight, fast-absorbing daily moisturiser. It contains NAG (N-acetyl glucosamine) and niacinamide which have been shown to reduce excess melanin production in vitro. The moisturiser helps to fade the appearance of dark spots over time to reveal a more even skin tone.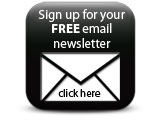 Both products will be available exclusively at Boots stores in the UK from January 2015, each priced at £29.99.
Companies