Olay burns the midnight oil with 7-in-1 Night Cream Mask
Olay is tapping into the trend for night masks with its new Olay Total Effects 7-in-1 Night Cream Mask (£14.99).
The treatment is said to tackle seven signs of ageing in one step. As well as a blend of moisturisers, the product also contains Vitaniacin, which helps to smooth fine lines, moisturise, even skin tone, minimise the look of pores, enhance brightness and restore skin firmness. The brand created the overnight product based on the fact that the skin's permeability rate is higher at night, meaning that active ingredients can be absorbed easily.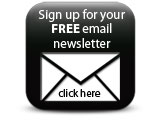 In addition to the mask, Olay has also unveiled its new Total Effects Mature Skin Therapy Moisturizer (£14.99). The product is designed for pre- and post-menopausal skin.
Companies