Olay launches Daisy Knights limited editions
The jewellery designer has created limited edition pack designs for Olay Glow Perfectors
Olay Glow Perfectors have been given a new look courtesy of jewellery designer Daisy Knights. Her exclusive limited edition designs aim to bring the beach to dressing tables this spring/summer.
Inspired by a recent trip to Panama, Daisy's limited edition pack designs bring the cool of the Caribbean to life; waves evoke memories of turquoise waters while rays of sunshine hint at summer fun to come.
Products featuring the new Daisy Knights designs include: Olay Essentials Glow Perfectors Multiradiance, BB Cream, Everyday Sunshine and Day Cream.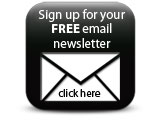 RRP £9.99, P&G, olay.co.uk.
Companies