Olay pilots refillable packaging initiative for Regenerist Whip moisturiser
Set to launch in the UK and US, the new pots will be made from recyclable polypropylene
Image via Instagram @olay
Olay is preparing to pilot a new packaging initiative to reduce its plastic waste.
Set to hit the market from October this year, the brand has designed a refillable pot for its Regenerist Whip moisturiser, which can be replaced inside the jar once it's emptied.
The refillable pots will be made from recyclable polypropylene.
If the pilot is adopted, the brand hopes it will save more than one million lbs of plastic.
The initiative is part of parent company P&G's commitment to making recyclable and reusable packaging.
Earlier this year, it joined forces with TerraCycle's Loop for a number of its brands.
"The ultimate goal is to find and adopt many more sustainable packaging solutions," said P&G's Associate Director of Brand Communications Anitra Marsh.
"The refillable Olay Regenerist Whip package is the first step of that journey."
Marsh also stressed the importance of the pilot in order to permanently bring the concept to the market.
The concept is set to hit the UK and US markets for three months across select retailers, which are yet to be confirmed.
Marsh added that much of the waste that goes to landfill is from products that do not work as intended, which she calls "the skin care graveyard".
"If we can get each woman or man the right regimen for his or her specific skin care we will also reduce the amount of waste."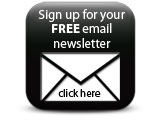 Companies