Old Spice faces lawsuit over 12 alleged harmful deodorants
Deodorants are said to have caused rashes, burning and irritation
P&G brand Old Spice is facing a new class action lawsuit brought against it by Plaintiff Rodney Colley and consumers that he represents, who claim to have suffered rashes, irritation, burning sensations and other injuries from the use of its deodorant.
The deodorants under scrutiny include 12 varieties: After Hours Deodorant, Champion Deodorant, Pure Sport High Endurance Deodorant, Artic Force High Endurance Deodorant, Bearglove Deodorant, Lion Pride Deodorant, Swagger Deodorant, Fresh High Endurance Deodorant, Aqua Reef Deodorant, Classic Fresh Deodorant, Fiji Deodorant and Wolfhorn Deodorant.
Seven counts have been put forward in the lawsuit including that Old Spice is defective in design or formulation and that it is defective due to inadequate warning or instruction.
The lawsuit as filed lists a series of complaints posted online as evidence of the claims being brought against Old Spice. One from Sharon of Granite Falls, NC on August 14, 2015, reads: "My son has been using Old Spice Swagger Deodorant and has a rash in his armpit that is red and burning. We will never buy these products again!!! Shame on you Procter and Gamble for continuing to produce this product with all these reviews, and without warning!!!".
The consumers are being represented by Connick Law, based in Ohio, US, in the United States District Court for the Southern District of Ohio. Connick Law is now seeking lead plaintiffs on the case; its overall aim is to recover damages on behalf of all buyers of Old Spice deodorants during the Class Period.


Find out more on how Cosmetics are regulated in the U.S at the 2016 Cosmetics Business Regulatory Summit.



Complaints about Old Spice deodorants have been circling online for years. On the website HelpMeSue, an anonymous contributor from California posted details about an Old Spice deodorant in 2009 stating that they received chemical burns under both of their armpits and along their torso. The post has led to tens of replies from other disgruntled consumers, some posting as recently as today.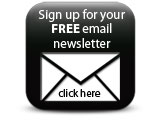 It is not the first time Old Spice has faced legal action over its deodorants. In 2014, the brand was also called out for deceptive and improper packaging or slack-fill – when packaging appears to contain more product on first appearances than it actually does. Products in question included Old Spice High Endurance Invisible Solid and Old Spice Classic lines. By the end of that year, the case had been dismissed, however, a similar lawsuit was again filed in August 2015.
Companies