On doctor's orders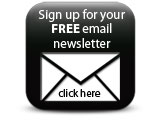 Givenchy's new anti-ageing serum Vax'In For Youth has taken its inspiration from the vaccination concept, in which the body develops its own defence mechanisms to protect itself from future attack.
The new serum is based on the theory of hormesis, in which regular exposure to micro-stress is said to boost skin cells' resistance to future stress. Using the findings of Professor Suresh Rattan and his discovery of the anti-ageing protein HSP70, which boosts cellular defence, Vax'In For Youth is said to reinforce skin cell protection as well as reinforcing cell self-repair mechanisms by boosting the production of HSP70 BY 24%.
The result says Givenchy is a slowing of wrinkle formation, reinforced skin tone and elasticity, and a more even and luminous complexion.
Companies