Operations Manager – Central London – £35-45,000
Ensure delivery of an efficient and compliant replenishment and administrative operation
Do you love forecasting and overseeing the operations department?
Have you experience in managing retail operations?
As an experienced Operations Manager ideally with a luxury brand you will responsible for ensuring the delivery of an efficient and compliant replenishment and administrative operation to deliver products and services including forecasting.
You are responsible for managing the inventory to ensure targets can be achieved and stock holdings thresholds are met. You will create and implement systems and processes to manage the control of SKUs at production facilities. Managing stock allocation to achieve business targets and ensuring products are in the right place at the right time to satisfy customer demands.
With your proven experience in retail operations and forecasting with strong planning skills you will create and manage the seasonal delivery plans, ensuring all deliveries from 3rd party suppliers are accurate and delivered in line with business requirements.
You can build positive working relationships to resolve day to day operational problems and identify opportunities for increasing the level of profitability for the business, managing relationships with third party manufacturing and distribution facilities, including a UK and US 3PL.
This is a great operational role for an experienced manager who can remain positive through periods of increased work pressures.
(Ref AE1191).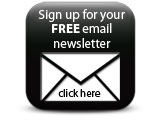 Email your CV to ae@arthuredward.co.uk or contact:
Heidi Bannister 01183 778 393 / 07747 792 272 / heidib@arthuredward.co.uk
Ana Filipa Calado 07792 958 152 / filic@arthuredward.co.uk
Melissa Shifrin 07803 504 100 / mels@arthuredward.co.uk
Holly Stanley 07384 256 771 / hollys@arthuredward.co.uk
Ben Ford 07710 392 825 / benf@arthuredward.co.uk
Christina Krajewski 07342 883 457 / christinak@arthuredward.co.uk
Joseph Bannister 07546 435 243 / joeb@arthuredward.co.uk
Companies