Operations Manager – London – £35,000 + Bonus
Working for an innovative and entertaining beauty brand
Can you be a strong link in a well-oiled supply chain?
Have you 5+ years operation experience within beauty / gifting /fashion?
You will be working for an innovative and entertaining beauty brand leading the Operations Teams to deliver outstanding service and OTIF fulfilment to all UK dispatched customers efficiently, consistently and accurately.
Using your experience and operational knowledge you will constantly manage and monitor activity within the supply chain department ensuring deadlines are met, costs are on budget, paperwork completed and procedures are adhered too.
Keeping a close eye on customer service failures you will analyse root causes and identify and implement corrective actions to prevent recurrences. You will clearly communicate to other departments updates on customer orders and inventory.
Supporting the Head of Operations to deliver 100% customer satisfaction and to drive efficiency in the business as well as assisting in companywide projects when required.
You know that having a motivated, hardworking team around you is vital in the smooth running of the supply chain, so you will ensure you have clarity and strong leadership plus a big dollop of fun within your team to make sure all KPIs are achieved.
This is a busy role where your hard work will be rewarded by this fantastic employer.
(Ref AE1041).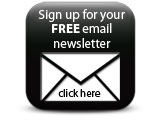 Email your CV to ae@arthuredward.co.uk or contact:
Heidi Bannister 01183 778 393 / 07747 792 272 / heidib@arthuredward.co.uk
Ana Filipa Calado 07792 958 152 / filic@arthuredward.co.uk
Melissa Shifrin 07803 504 100 / mels@arthuredward.co.uk
Holly Stanley 07384 256 771 / hollys@arthuredward.co.uk
Ben Ford 07710 392 825 / benf@arthuredward.co.uk
Christina Krajewski 07342 883 457 / christinak@arthuredward.co.uk
Joseph Bannister 07546 435 243 / joeb@arthuredward.co.uk