Optimum PhytoFreeze unveils Swiss Ice Wine skin care
Products are priced from £12.99
Optimum PhytoFreeze, which is exclusive to Superdrug, uses the qualities of Swiss frozen grapes to provide customers with an instant anti-wrinkle effect.
The two products in the collection, Face & Neck Cream and Eye Cream, contain the active ingredient Vin-upLift, which is based on premium Swiss Ice Wine.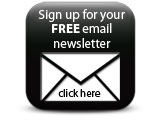 It is rich in sugars and polysaccharides and has an instant lifting and moisturising effect on the skin.
Companies